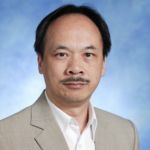 Ethernity Networks (AIM: ENET.L), a leading supplier of data processing technology on programmable logic for high-end Carrier Ethernet applications, today announced the appointment of Critz Chan as its Vice President of Sales, APAC.
"Asia is ready for NFV," said Ethernity CEO David Levi. "With the move of the cloud to the edge, Ethernity's All Programmable acceleration solution is well-positioned to bring efficiencies to carrier networks, and we believe that Critz will represent Ethernity as the ideal partner for Asian telecom NFV solution providers."
Mr. Chan brings more than 30 years' experience, over 20 of which are in executive and sales leadership roles. Before joining Ethernity Networks, he served as Vice President of Sales, APAC for Telestax, Inc., an open-source-based global Communications Platform as a Server (CPaaS) provider.
Prior to that, Mr. Chan held the position of Vice President of Sales for Allot Communications, where he provided sales leadership and partner strategy to help the company win a several major mobile and internet service provider accounts in APAC. Over his career, he has filled several key executive positions with major corporations, including NMS Communications (now Dialogic), General DataComm, and Prime Computer. Mr. Chan holds a B.Sc. in Computer Science from the University of South Alabama.
"I am excited to have this opportunity to grow the business as part of the Ethernity family," said Mr. Chan. "I look forward to expanding the company's sales and support capability throughout APAC, while working together with our partners to develop smarter and more efficient data/telecom solutions for the market."