Ethernity offers an ideal Avionics Switch solution with an optimized feature set to support the special reliability and safety requirements of the avionics industry.
The Market Need
In the avionics industry, aircraft react to constant changes in conditions detected through sensors. The next-generation A664 aircraft data network defines embedded systems and switches, and it supports arbitrary network topologies in order to address real-time flight issues via deterministic Ethernet. The internal avionics network demands special network requirements such as QoS, packet duplication, jitter buffer, and more.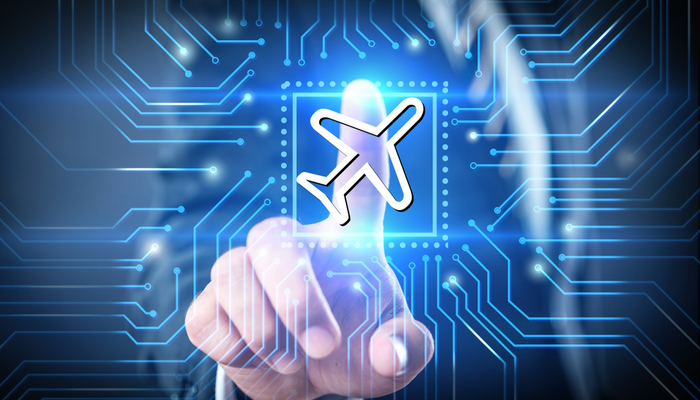 Our Offering
Ethernity Networks' programmable ENET Flow Processors provide support for both the efficient aggregation demanded by Internet of Things (IoT) gateway subsystems and the specific data path behavior that is required for Time Sensitive Networks (TSN). One such TSN-like network that Ethernity supports is the Avionics Switch.
This specialized FPGA-based Ethernet switch includes an optimized feature set that includes:
Header compression

Crypto at wirespeed

SDN pipeline

Data load balancing

Fragmentation

QoS
Ethernity's Avionics Switch solution provides full support for the ARINC 664 Avionics Switched Ethernet network specification.
Full support for the ARINC 664 Avionics Switched Ethernet network specification, a profiled version of an IEEE 802.3 network
Support for data path requirements for Time Sensitive Networks (TSN)
Efficient Internet of Things (IoT) aggregation
Header compression
Crypto algorithms supported at wirespeed
SDN pipeline
Data load balancing functions
IP fragmentation
Hierarchical QoS