The Market Need
One of the biggest differences between 5G and 4G architectures is the separation of the traditional cell tower base station into separate Radio Unit (RU), Distributed Unit (DU), and Centralized Unit (CU) nodes within the Cloud Radio Access Network (C-RAN). The DU is primarily responsible for aggregating and parsing traffic from the RU and then forwarding that traffic on to CU.
This seems like a simple task, but in the C-RAN architecture, that forwarding requires a router to send the traffic to any number of different CUs that are located throughout the 5G access network. The addition of a cell site router (CSR) to the data path increases both capital and operating expenses.
Most mobile operators intend to employ the concept of Network Function Virtualization (NFV) and use disaggregated NFV software to handle the primary DU functions in software, which takes up the vast majority of the server's CPU cores, leaving no capacity for a vRouter.
A better option would be to incorporate virtual routing (vRouter) software into the DU server.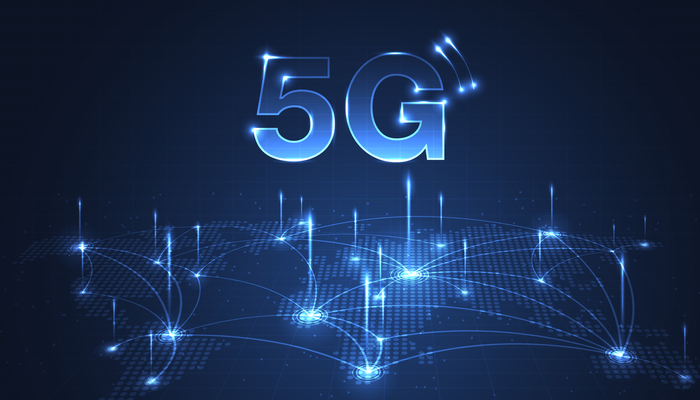 Our Offering
Ethernity Networks, therefore, offers its DU vRouter solution, which utilizes its ACE-NIC100 FPGA SmartNIC in place of a standard NIC in the DU. The ACE-NIC100 offers Ethernity's fully integrated Router-on-NIC software capabilities or, alternatively, full 3rd-party vRouter offload (using DPDK), to eliminate the need for cell site routers within the 5G C-RAN network for DU to CU connectivity.
A single ACE-NIC100 can aggregate up to 150Gb of data burst arriving from the RUs through six 10G/25G eCPRI ports and can then provide 25Gbps of routing in a ring topology toward the CUs. The ACE-NIC offers mandatory clock synchronization, as well as standard DU traffic management features of packet classification, buffering, and OAM, and then adds routing features such as L2/L3 VPN and MPLS.
Truly disaggregates hardware at the network edge
Saves physical space, power consumption, and CPU cores
Eliminates need for cell site routers
L2 traffic management and L3 routing in a single compact card
Fully integrated vRouter software or third-party software offload via DPDK APIs
Integrated Ethernet controller – no need for ASIC-based DMA
Flexible configurations
Programmable (FPGA) data plane
Fits any COTS server
FPGA SmartNICs can be used throughout the 5G architecture for aggregation and offloading of CPU-intensive functionality. Only Ethernity's ACE-NIC100 also offers virtual routing directly on the NIC.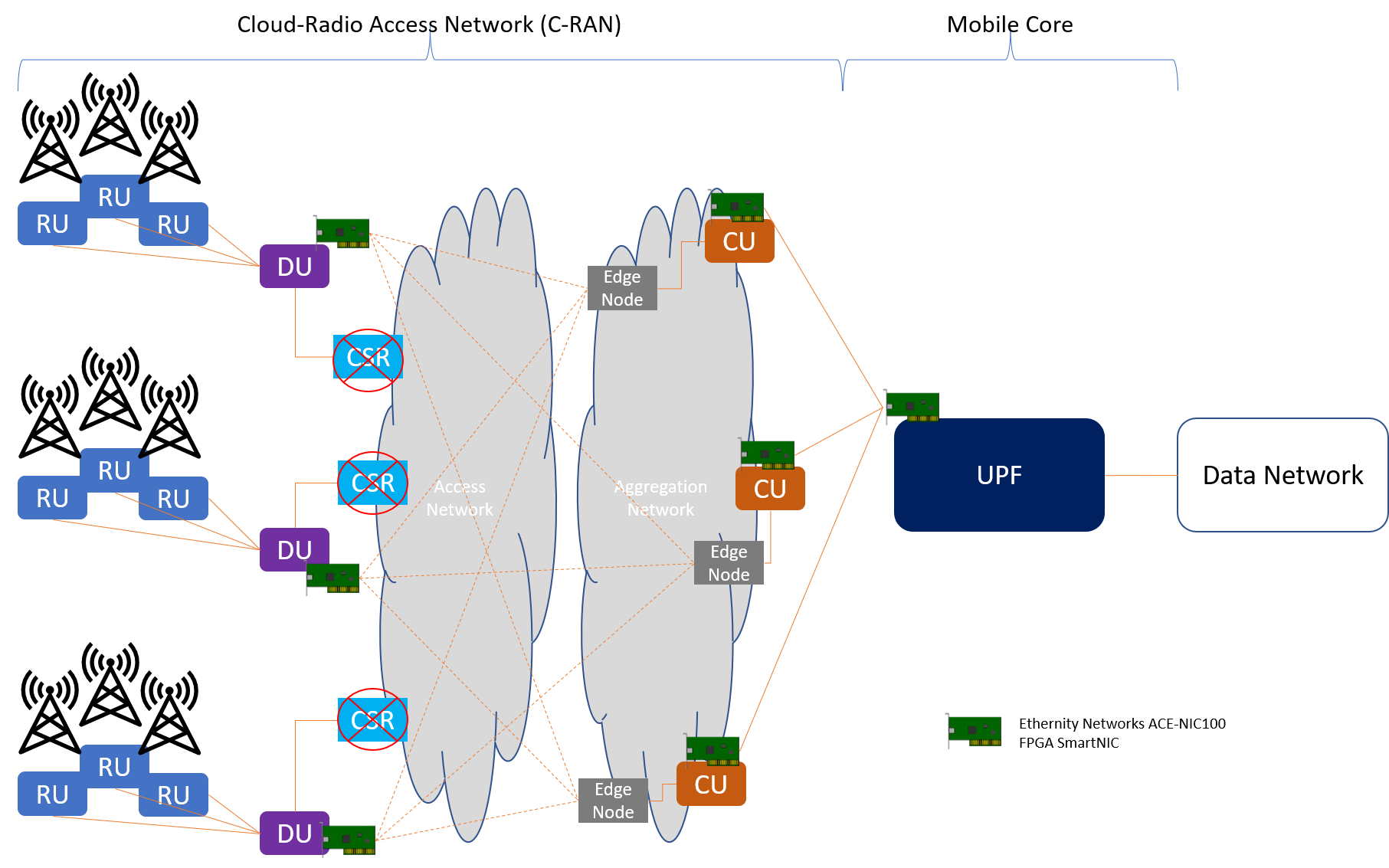 Ethernity's DU vRouter solution using a single ACE-NIC100 FPGA SmartNIC