The Market Need
Today's wireless backhaul systems are almost exclusively proprietary, vendor-locked implementations, in which nothing but the external physical interfaces meet interoperability standards to connect to bordering network elements in the radio access network, such as switches and routers. Therefore, most wireless backhaul system suppliers couple their proprietary hardware and software and charge unreasonable licensing fees.
But Wireless Backhaul can just as easily be provided in an open, disaggregated architecture, by using an open, programmable hardware platform – the FPGA. Such an architecture optimizes hardware costs, encourages development of new features, and adds agility to the network without sacrificing performance compared to proprietary systems.
Another challenge that operators often face with their wireless backhaul systems is inclement weather. Wireless networks can suffer interruptions, slowdowns, or reduced transmission distance when impacted by precipitation or fog. A solution is required that can overcome such challenges.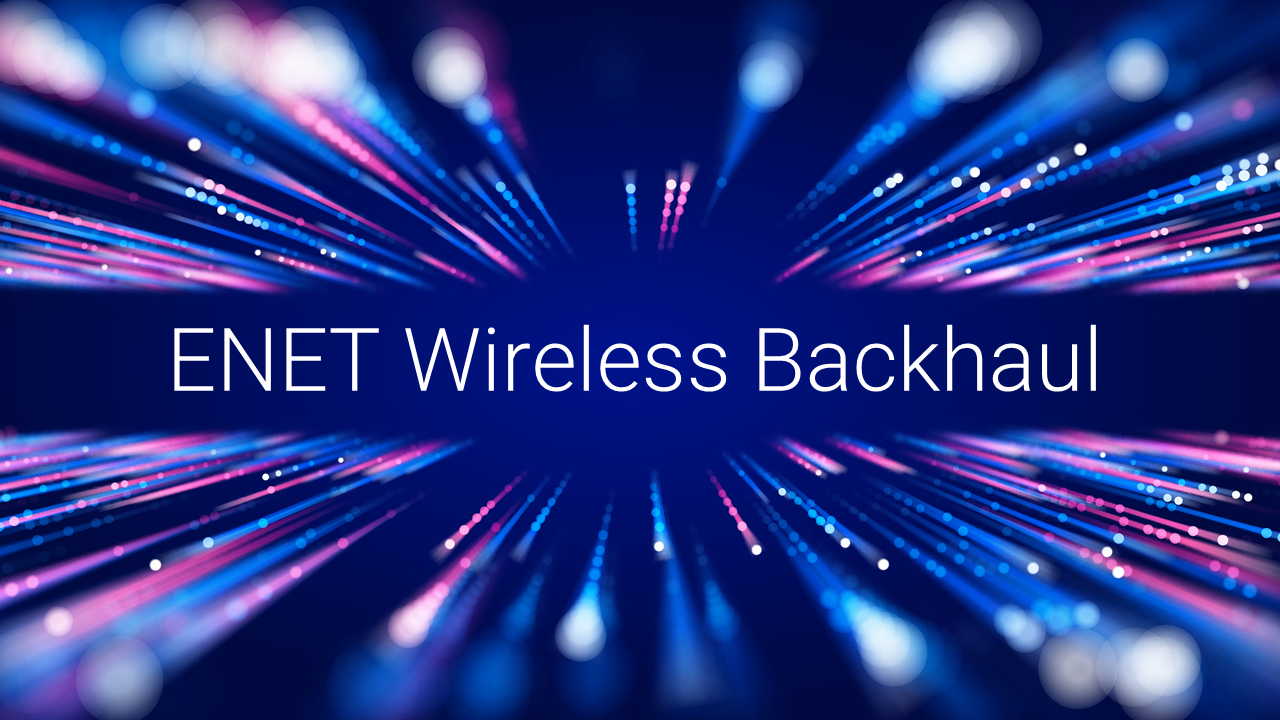 Our Offering
The Ethernity Networks ENET Wireless Backhaul solution combines the powerful ENET Flow Processor with a newly patented method for wireless bonding, and runs on an FPGA appliance.
The solution offers the ability to load balance a single flow's traffic over multiple ports as a means to connect multiple point-to-point wireless radio devices, and supports reordering to compensate for differentiated delay. This bonding technology ensures optimum performance and improves the transmitted throughput by dynamically distributing data along multiple wireless links of different speeds and technologies. This allows operators to increase the maximum transmission distance and overcome interruptions or slow wireless transmission due to inclement weather.
The ENET Wireless Backhaul solution features Ethernity's rich networking technology packaged with site-to-site secured connectivity or aggregation of multiple virtual private networks (VPNs) in a single low-power appliance.
ENET Wireless Backhaul is ideal for implementing within a 4G/5G Indoor or Outdoor Unit or within an SD-WAN deployment.
The solution is available on Ethernity's UEP-60 and UEP-20 Universal Edge Platforms with up to 40Gbps traffic spread over 10GbE and multiple 1GbE ports, as well as on commercial off-the-shelf servers using Ethernity's ACE-NIC FPGA SmartNICs.
Programmable FPGA-based flow processor as Carrier Ethernet Switch/Router with up to 60Gbps of network capacity, H-QoS, OAM support, link aggregation, transparent bridging, and L2/L3 VPNs
Wireless 1G/10G bonding within a group of ports of different link speeds, with dynamic adjustment of rates per port according to the actual forwarding rates
Ensures fair access of all ports with distribution and reassembly of packet fragments
Seamless forwarding of IEEE 1588 and SyncE clock packets
Weather-aware load balancing
Ring protection
AES 128/256 encryption and inline IPSec forwarding
1GbE/10GbE Wireless Bonding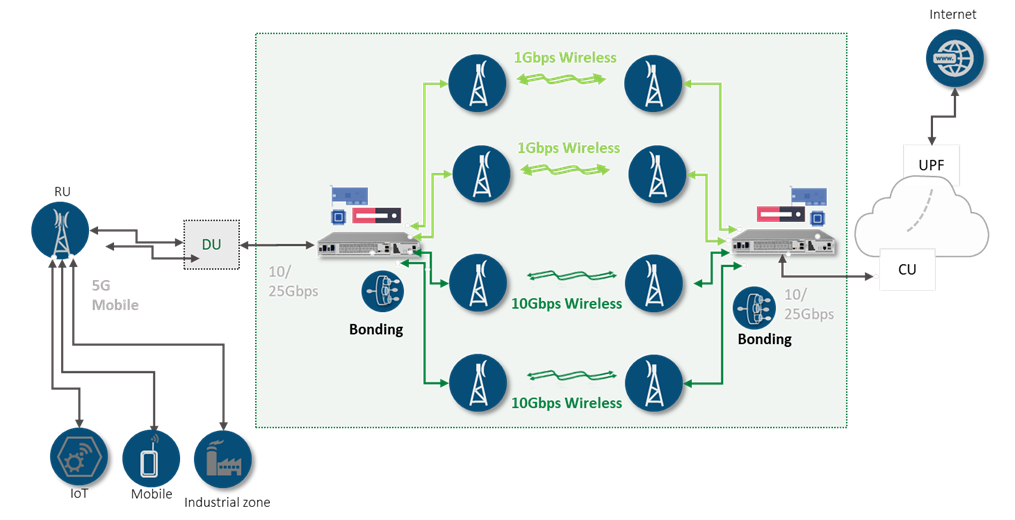 The ENET Wireless Backhaul Solution also supports different protection schemes, including Ethernet Ring Protection (ERP) and cascading topologies. It can include any number of 10GbE ports for failover backup.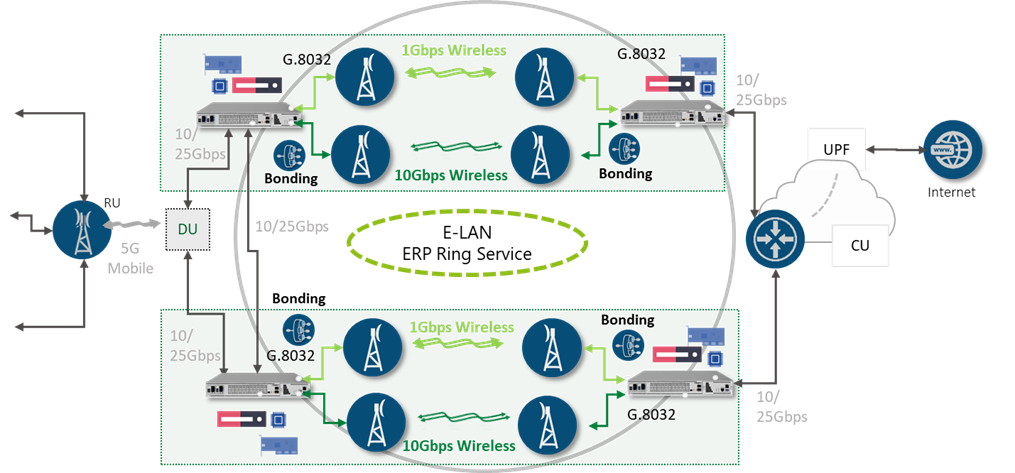 The solution offers accelerated IPSec performance with inline cryptographic functions leveraging ENET's carrier-grade pipeline to ensure a secure connection through multiple wireless links or satellite connections.