The Market Need
The separation of the control and user planes is a key facet of the 5G architecture, such that the User Plane Function (UPF) sits as the gateway between the Radio Access Network and the 5G core. Today's leading operators are using a disaggregation approach as they begin to open their networks, and compute resources are being moved to the edge of the network closer to end-user locations, requiring a small physical footprint and low power. When this is combined with the requirements of high bandwidth, low latency, dense connectivity, and multitenancy to achieve 5G Quality of Experience, operators are hard-pressed to find a workable solution.
Our Offering
Our 5G UPF Offload solution combines Ethernity Networks' ACE-NIC100 FPGA SmartNIC with any UPF VNF running over DPDK to boost performance, reduce networking overhead, and lower total cost of ownership, as well as collocating the UPF with other services.
Complete offload of the UPF forwarding data path is handled via standard DPDK APIs, assuring carrier-grade UPF performance to meet the strict 5G latency requirements at an extremely competitive price. The FPGA platform is far better suited for packet processing than CPUs, and it offloads the compute-intensive data plane and avoids burning CPU cores, which leads to costs savings and far better scalability.

The 5G UPF Offload solution enables an easily programmable future-ready data path that can quickly adapt to a service provider's unique requirements and evolve with the ever-changing architectural requirements of the mobile market.
The ENET data path also supports network slicing with extensive multi-tenant control and with service partitioning and isolation features.
Meets 5G latency requirements
Save on CPU cores to lower server costs
Hardware acceleration reduces TTM
Optimization to the customer's unique UPF ecosystem
Programmable (FPGA) data plane
Up to 200 Gbps UPF forwarding
Containerized, cloud-native
Open-source ecosystem
IP routing and forwarding
GTP/GTPU tunneling
QoS and policing
Packet inspection
Billing, monitoring, and filtering
Flow classification
DPI offload
Acceleration UPF in 5G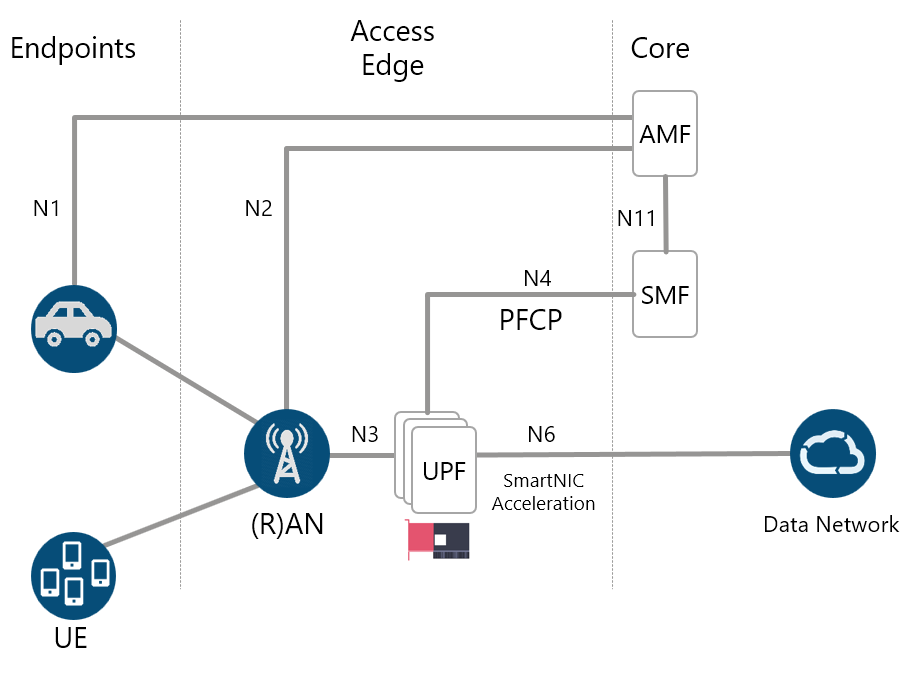 TietoEVRY-Ethernity Combined UPF Solution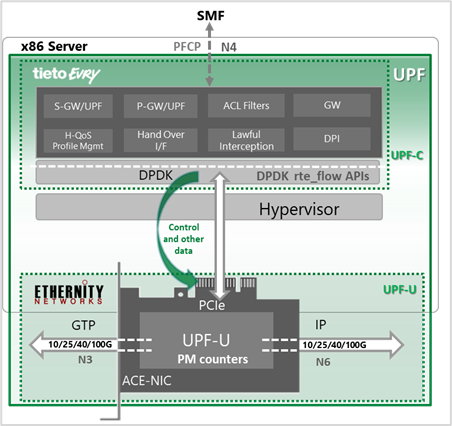 Related Products & Solutions