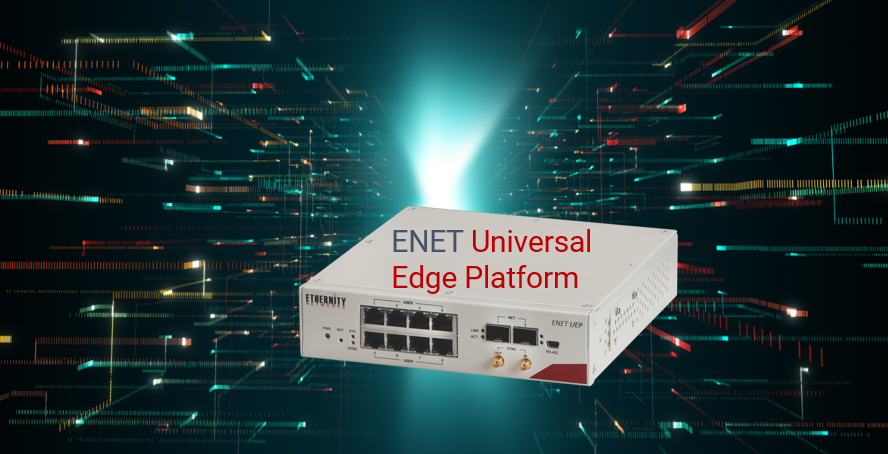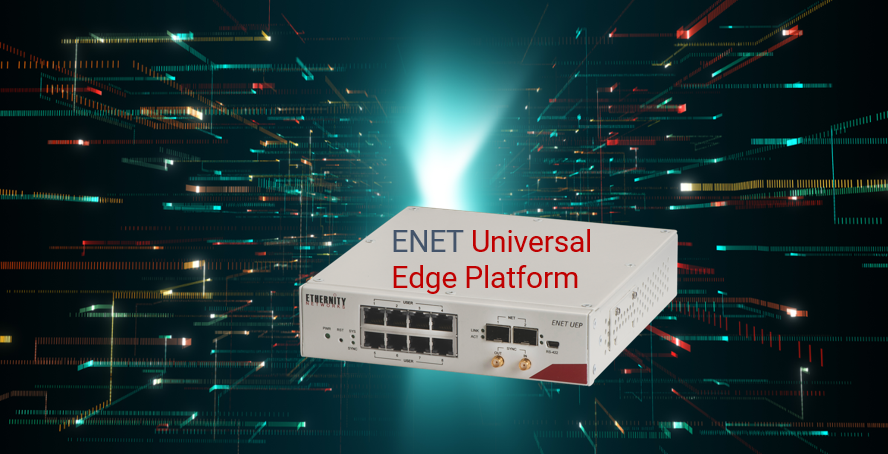 by Shavit Baruch
With the imminent spread of 5G and IoT as well as greater demands on enterprise WANs, there is a need for network edge platforms that provide efficient and secure high-speed connectivity.
That is how Roy Chua, principal at the research and analyst firm AvidThink, describes the situation. And that is the rationale behind our new ENET Universal Edge Platform, which we introduced last week.
The ENET UEP is optimized for network edge applications. It offers high performance, solid security, and nearly unlimited flexibility in its protocol and port configurations. Those are critical needs at the edge, where service providers need to be able to do more in less space and with lower power consumption.
That is true for whatever form the network edge takes, whether that is a cell tower, a street cabinet, a multi-dwelling distribution/cable box, or a remote business office.
The ENET UEP is an edge-optimized, compact, low-power, and FPGA-based (so it is highly programmable) network appliance. On top of its 40 Gbps of networking capacity and 10 Gbps of IPSec security, its modular design makes it easily adaptable for use cases such as:
High-end network interface device (NID) for demarcation of the WAN from the LAN networks. With its dual-core ARM processors, the ENET UEP can handle all control functions, while the onboard FPGA handles the data path.
Mobile backhaul with XGS-PON. Because it is compact and power-conscious, the ENET UEP can be located at cellular base stations to provide cell site aggregation and XGS-PON connectivity with the optical line termination.
Distribution point unit or multi-dwelling unit. For DPU or MDU applications, the ENET UEP can be converted via its modularity to handle G.fast, and in addition it can offer cascading switching for even greater distribution capacity.
Internet of Things. The ENET UEP can support IoT aggregation elements, such as a radio modem for the IoT sensor network.
One major differentiator for the ENET UEP is that it offers a unique PCIe connection to any standard server, which enables it to be used for NFVI acceleration. Analyst Roy Chua drew attention to that, noting that the flexibility afforded by the PCIe connection to a standard server allows the ENET UEP to act as a viable accelerator to NFV workloads at the network edge.
More information about the ENET UEP is available here.